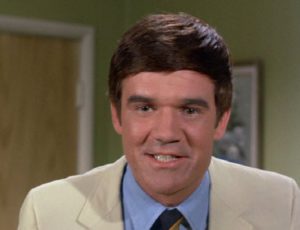 By "Bad" Brad Berkwitt
Sad news to report. Beloved actor Jack Riley who was a counseling patient on The Bob Newhart Show has died at the age of 80 in Los Angles, according to his representative, Paul Doherty.
Besides portraying grumpy, self-absorbed Elliot Carlin on "The Bob Newhart Show" and providing the voice for absent-minded dad Stu Pickles on "Rugrats" and its spinoff, "All Grown Up!," Riley appeared in the Mel Brooks films "History of the World: Part I," "High Anxiety" and "Spaceballs" among his more than 150 credits over a career spanning five decades.