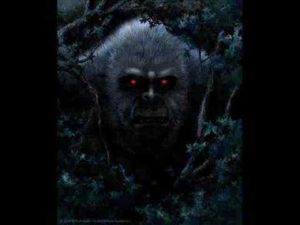 By Kristi O'Toole
In my last article I covered one terrified families first encounter with the Cowman. If you thought that scary, I dare you to keep reading.
After sending Jon, JR. rolling the creature never paused, it continued to run at amazing speed and loop back towards the woods.
I imagine some of you are shaking your heads thinking, 'No way'. But I would argue and say this behavior is that of an intelligent human style thinking as if to send the family a warning. Just from what I know so far, this creature could very easily have killed Jon, JR. or SR., but did not. Yet.