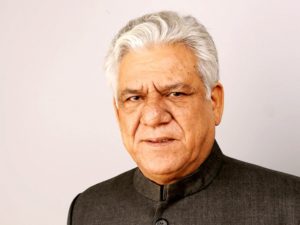 By Kristi O'Toole
The star of movies such as "City of Joy" and "East Is East" suffered a heart attack early Friday at his Mumbai home, according to a close friend."He was a torchbearer of Indian cinema," actor Anupam Kher told CNN, describing Puri as "a wonderful friend and an amazing person."
Puri was known for his versatility and appeal across global markets. He appeared not only in mainstream Bollywood movies and regional Indian cinema but also British and Hollywood productions.
Puri was one of the lead stars of 2014's "The Hundred-Foot Journey" and also appeared in 2007's "Charlie Wilson's War" and 2012's "The Reluctant Fundamentalist."
NewzBreaker extends our condolences to the Puri Family in their time of grief.
When Kristi isn't writing for NewzBreaker, she writes supernatural suspense novels having three currently published. If you would like to check out any of her books they can be found online and at other major retailers like Books a Million and Amazon. Never one to rest, she also paints/designs shoes and items for the home. Check out her eBay store, Watered Down Vodka and her FB page.
Comments or questions are welcome.