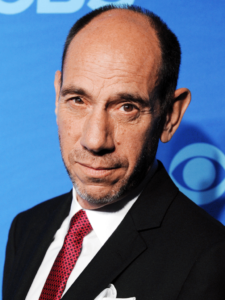 By Kristi O'Toole
Miguel Ferrer, an actor best known for his roles on television series like "Twin Peaks" and "NCIS: Los Angeles," died after a battle with throat cancer on Thursday. Ferrer was reportedly surrounded by friends and familly at the time of his death. He was 61 years old.
Born into Hollywood royalty as the son of singer Rosemary Clooney and Academy Award winner José Ferrer, the actor was the first cousin to George Clooney.
NewzBreaker extends our condolences to the Ferrer Family in their time of grief.
When Kristi isn't writing for NewzBreaker, she writes supernatural suspense novels having three currently published. If you would like to check out any of her books they can be found online and at other major retailers like Books a Million and Amazon. Never one to rest, she also paints/designs shoes and items for the home. Check out her eBay store, Watered Down Vodka and her FB page.
Comments or questions are welcome.