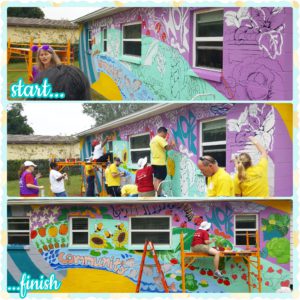 By Katrina Broner
Most people keep track of their lives with great memories and it's often said, "That was the best day ever!" At times we say, "That was the worst day ever." We count all these days as the sum of our lives but often I wonder how many days have I spent in the service of others?
Recently, I did just that!
In Tampa, there are areas that are not as developed and safe as others but there is always an effort to improve those areas. No matter what it looks like there are good people that just want to live a good life as best they can. They want a safe neighborhood and a safe place for their children to play when they come home for school. For me, it's called the University Area.