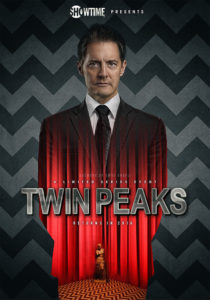 By Kristi O'Toole
"Twin Peaks" is finally coming back to television. The long-awaited revival will debut on Sunday, May 21 at 9 p.m. with a two-hour premiere episode. The limited event series will consist of 18 hours total. The announcement was made Monday by Showtime president and CEO David Nevins at the 2017 Television Critics Association winter press tour in Pasadena, Calif.
When Kristi isn't writing for NewzBreaker, she writes supernatural suspense novels having three currently published. If you would like to check out any of her books they can be found online and at other major retailers like Books a Million and Amazon. Never one to rest, she also paints/designs shoes and items for the home. Check out her eBay store, Watered Down Vodka and her FB page.
Comments or questions are welcome.