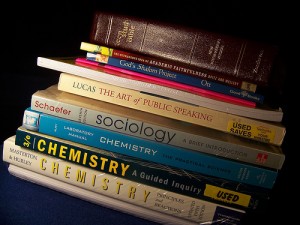 Image via Flickr by Bob Price
Ask anyone about their favorite actor, and of course they'll almost certainly be able to relate what their current gig is, who they're dating, married to or divorced from, any scandals they've been involved in recently, and a myriad other personal details. But ask about their fave performer's academic credentials and the result will likely be a blank look. That's because people assume, if they think about it at all, that a professional actor's academic training will have been in the field of, well, acting. Maybe at the NYC High School for the Performing Arts or the Royal Academy of Dramatic Art.
But the truth is that many famous thespians have degrees in fields that are about as far removed from acting as can be. Here six stars of the silver screen with surprising college degrees.
Celebrities Often Have Backgrounds You'd Never Have Guessed