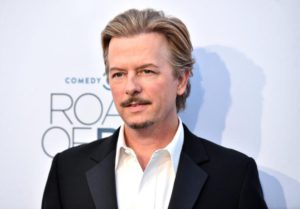 By Kristi O'Toole
Things could have been a lot worse for David Spade after he was involved in a pretty horrific car accident on Wednesday, January 4th.
The actor's tricked out Range Rover was destroyed after he was hit by another vehicle on Sunset Boulevard in Los Angeles. Somehow, David seems to have only suffered minor bumps and bruises, but he is getting checked out by a doctor.
"An oncoming car sped up to beat the yellow light, and collided with [David's] Range Rover," his airbags deployed, his ride spun into another car and one of his rear tires went flying about 100 feet." Witnesses said.
When Kristi isn't writing for NewzBreaker, she writes supernatural suspense novels having three currently published. If you would like to check out any of her books they can be found online and at other major retailers like Books a Million and Amazon. Never one to rest, she also paints/designs shoes and items for the home. Check out her eBay store, Watered Down Vodka and her FB page.
Comments or questions are welcome.