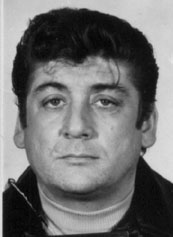 By Marla Eggar
Anyone whose heard of my second favorite gangster of all time, John Gotti, surely at some point has heard of Wilfred Johnson aka "Willie Boy" Johnson. He was born in Canarsie, Brooklyn, one of five children. His father was a Native American and his mother was Italian-American.
His family settled in Red Hook, Brooklyn where Wilfred Johnson was raised with his brothers and sisters. He was known on the streets as "Indian" or "half breed" in reference to his mixed Italian-Lenape heritage.
His father, John Johnson, was an abusive alcoholic who frequently beat his wife and children. Johnson's father often spent his entire paycheck on alcohol. In addition, Johnson's mother would periodically desert her husband and children but would always come back. Talk about dysfunctional!