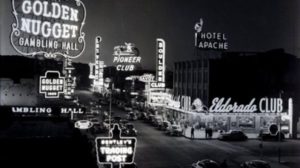 By Larry Henry
The first MobWorld Summit is set for this summer in Las Vegas.
The dates are June 15-17, with plans for a cocktail gathering on Friday night, June 15, then tours of mob sites and The Mob Museum on Saturday, capped off by a dinner that night with speakers and book signings. On Sunday morning, Father's Day, we'll gather for breakfast and hear from additional speakers.
I'm working on a formal schedule, with hotels and restaurants for our events, that I'll post in a future Newzbreaker column and on the Las Vegas Mafia History Facebook page. I'm also working on a MobWorld website that will go live soon with all that information and more.