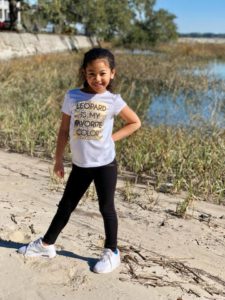 By Tatiauna Miller
On a recent slug ride into work, I rode in a vehicle that had black sheets on both the back windows and rear window, which I'm sure is probably a moving violation and of course looks like it rode straight out of creepy town. As I've mentioned in my previous slug columns on NewzBreaker I'm already checking out the vehicle before I get to the line and I see to my relief there's a toddler in the back seat. I get in and the Disney movie Moana is playing at volume 100 and the back of the vehicle is pitch-black. Why does it have to be that dark? Is your child a vampire? I start laughing to myself as I pictured a little vampire child in the car seat sucking on a blood filled sippy cup. When my daughter was little and she cried about the sun in her face I'd just throw a blanket on her, I never felt the need to build a blanket fort in the back of my vehicle.
As a parent I have to stop myself from going to the extremes to make my child comfortable and happy. I get that parents want to spoil their children but can we at least find a happy medium? One of my top parenting pet-peeves is overdressing a child in winter time. Yeah, I get you want to dress your child in 5 shirts, 2 jackets, 3 pairs of pants, 2 sets of socks, long johns, scarf, ear muffs, gloves, hat, coat and don't forget to pull up the hood! You want your child warm and of course, you don't want them to catch a cold because who wants to see a child sick? Like no one does, except maybe the insurance companies but that's an entirely different rant. So, it's cold outside and "precious" is running these winter streets in an entire sheep skin and the kid starts to sweat; now you have a wet and sweaty child out in the cold. Don't you think a wet child outside in the cold, makes for a nice pneumonia scenario? I do!
What about going all out for your child's 1st birthday party? I've done this before but I knew that this party wasn't for my daughter it was to show all my friends and family that my daughter is now 1yrs old and she's very cute. We tried to have little activities for her to do but she would break and throw everything like baby Hercules. For the future parents out there; at the first birthday party just know that your child is either going to be crying, sleeping or violent during the entire party. It's always on the first birthday party when the baby wants to cry in all the pictures, be scared of EVERYONE and just be an entirely different person the whole day. If you're going to have a 1st Birthday party, I suggest being prepared to have all your plans to turn to shit and don't waste time and money on baby activities.
How about when a parent is so worried about upsetting their child they can't say "No" or order them to do anything? I laugh to myself when the parent puts on that fake stern face and asks the child to do something they should've been told to do, such as "Don't you think it's time to go to bed?" The kid stops playing and looks at you and says "No!" parents always looked shocked. Of course, the kid says no, he's 5 he doesn't even have a watch or know how to read a clock! Tell that little MOFO to go to damn sleep.
I spoil my daughter. I'm always buying her clothing. She doesn't even care about half of the clothes when she gets it home. She just wants to wear the same stinky pants with the holes in the butt because she says they are comfortable and she can easily do splits and high kicks in them. No wonder they got holes in them.
Thanks for giving me your time! Have a beautiful day, laugh more and live more!
Comments or questions are welcome.