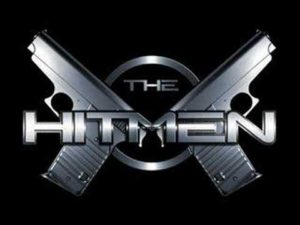 By Larry Henry
Twenty-one years ago this month, hit men gunned down mobster Herbert "Fat Herbie" Blitzstein at his Las Vegas townhouse.
Blitzstein, who had been an enforcer in Southern Nevada years earlier for crime boss Anthony "The Ant" Spilotro, was shot in the head at his home on a January night in 1997.
The execution-style shooting ended not only the stocky, 62-year-old mobster's life, but, to many, it also served as a symbolic endpoint to the Mafia's lucrative run in Las Vegas, lasting five decades. By the mid-1990s, corporate control of the casinos, along with law enforcement victories, had forced most Mafia figures out of Southern Nevada.
A couple years ago during the holiday season, I shot a video on my iPhone of the residence where Blitzstein was killed. You can view it by clicking here.
More than a decade before the Blitzstein shooting, Spilotro's violent reign as Las Vegas street boss for the Chicago Outfit ended when gangsters beat him and his brother to death in Illinois and then buried them in an Indiana cornfield south of the Windy City. The two were placed in a shallow grave, one on top of the other in their underwear.
After Anthony Spilotro's death, Blitzstein, a former Chicago bookie, ran his own street rackets in Las Vegas, including loan-sharking and insurance fraud.
According to authorities, Blitzstein's murder was the result of a plot involving Los Angeles and Buffalo wiseguys to take over his criminal operations.
His death is considered the last major underworld hit in town targeting a mobster associated with the Spilotro era. To read more about Blitzstein, click here.
I recently thought back to those days while watching a contemporary Southern Nevada news-making phenomenon, the Vegas Golden Knights, an expansion team in the National Hockey League making an improbable run toward the Stanley Cup playoffs in only its first year. The Golden Knights, a scrappy band of players cast aside by other teams, have beaten the league's elites, including Nashville, St. Louis and Tampa Bay.
The fact that Las Vegas has a team in the one of the big four professional sports leagues, in this case ice hockey and soon the NFL when the Oakland Raiders relocate, would have seemed unthinkable a couple of decades ago around the time of Blitzstein's murder.
Back then, many people considered Las Vegas to be just a sketchy gambling town, still somewhat under mob rule. To outsiders, the Las Vegas Valley was beset by too many negatives to be acceptable for anything in the American mainstream, including major sports teams.
As the years go by, perceptions are changing, slowly. Now that Las Vegas is a big-league city — and back in the spotlight but in a positive way — it is inevitable that more than a few people who haven't paid attention to the place in a long time are asking: Does the Mafia still exist in Las Vegas?
An article published a few years ago in the Las Vegas Review-Journal answers that question. You can read it by clicking here.
In the article, veteran Las Vegas investigative reporter Jeff German notes that law enforcement officials, with the Mafia diminished, "have taken notice of less colorful but more sophisticated organized criminal groups," including those with knowledge of financial fraud and credit card schemes.
Michael Green, an associate professor of history at UNLV, states in the article that traditional organized crime might be a thing of the past, "but there will always be organized crime of some kind here, as long as we have gambling and there's money to be made from it."
Those stories will always be newsworthy.
At the moment, though, a different set of hit men — ice hockey's bruising skaters — are making headlines in Las Vegas.
Larry Henry's YouTube channel includes videos he shot of mob sites in Las Vegas, the apartment building in Santa Monica, California, where Whitey Bulger was arrested, and the remote Arkansas airport where Barry Seal transported drugs into the U.S for the Medellin Cartel. Subscribe HERE.