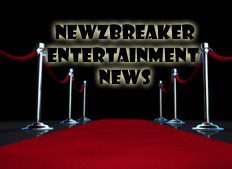 Investigation Discovery's VANITY FAIR CONFIDENTIAL will take on some of the iconic magazine's most explosive reporting on crime and scandal when the hit series returns for its fourth season on Monday, February 5 at 9/8c, only on ID.
From production company Truly Original and Condé Nast Entertainment, the series takes viewers deep inside the Vanity Fair vaults for a closer look into some of the esteemed publication's most shocking stories, featuring exclusive interviews with those closest to each case – including insights from the Vanity Fair writers and editors who worked on the original articles.
In the season four premiere, the show will delve into University of Virginia graduate Liz Seccuro's decades-long search for justice following a college sexual assault. Other episodes this season examine how the drug-related death of a teenager led to the unraveling of the first-ever Dark Net market, "Silk Road;" the mystifying story behind cult author J.T. LeRoy's meteoric rise to literary stardom; the suspicious vanishing of Scientology's "First Lady," Shelly Miscaviage; and the murder charges brought against Marlon Brando's son, Christian, among other stories.
"The real success of VANITY FAIR CONFIDENTIAL is rooted in the exceptional reporting of Vanity Fair's well-respected investigative journalists as they closely examine some of the most gripping crimes of the century," said Henry Schleiff, Group President of Investigation Discovery, Destination America and American Heroes Channel. "We are delighted to partner once again with Vanity Fair to bring their fascinating feature stories to our viewers each week on ID."
Added Truly Original Executive Producer Steven Weinstock, "In this series, we're able to shed light on some of the most captivating and sensational news stories ever reported. We're extremely proud of Vanity Fair Confidential and our fourth season, which highlights some of the finest investigative journalism in existence, and offers new voices and perspectives on many mystifying and disturbing real-life events."
"Vanity Fair stands out as a trusted source for investigative journalism and in-depth storytelling, which is at the heart of what ID's viewers want and expect when they tune into our series," said Dawn Ostroff, president, CNE. "The ratings for season three were our best yet and we expect that viewers will be riveted by season four. We are very pleased to continue to work with our partners at Truly Original to identify these exceptional stories in Vanity Fair and bring them to television with the help of the original reporters."
VANITY FAIR CONFIDENTIAL has grown in viewership season to season, with season three's "The Fugitive Son" being the series' highest rated episode to date, garnering nearly 1.7 million viewers.
VANITY FAIR CONFIDENTIAL is produced by Truly Original and Condé Nast Entertainment for Investigation Discovery. Steven Weinstock, Glenda Hersh and Stephanya Bareham are executive producers for Truly Original. For Condé Nast Entertainment, Joe LaBracio and Dawn Ostroff are executive producers; Dana Brown is deputy editor for Vanity Fair and David Friend is editor, creative development. For ID, Pamela Deutsch is senior executive producer, Sara Kozak is senior vice president of production, Kevin Bennett is general manager and Henry Schleiff is Group President of Investigation Discovery, American Heroes Channel and Destination America.