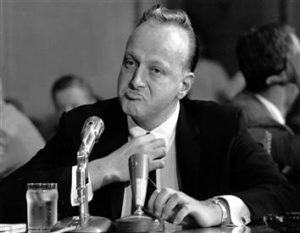 By Larry Henry
All these years later, nobody knows who blew up Frank "Lefty" Rosenthal's Cadillac, injuring him with his to-go order of ribs outside the Tony Roma's restaurant in old mobbed-up Las Vegas.
His former lawyer, gin-swilling Oscar Goodman, who flamboyantly later served as Las Vegas mayor sometimes with showgirls at his side and a giant martini glass, said last month he doesn't know who was responsible for the bomb blast.
Same for Bob Miller, the Clark County elected prosecutor at the time of the blast almost thirty-five years ago.
He doesn't know.