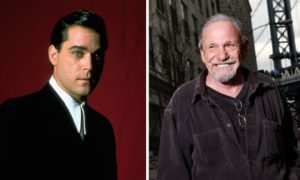 By Marla Eggar
"As far back as I can remember, I always wanted to be a gangster. To me, being a gangster was better than being President of the United States. Even before I first wandered into the cabstand for an after-school job, I knew I wanted to be a part of them. It was there that I knew that I belonged. To me, it meant being somebody in a neighborhood that was full of nobodies. They weren't like anybody else. I mean, they did whatever they wanted. They double-parked in front of a hydrant and nobody ever gave them a ticket. In the summer when they played cards all night, nobody ever called the cops."–Henry Hill age 12.
As most people know Henry Hill, JR. was born into a working class family with an Irish father and a Sicilian mother. He was raised in Brownsville, East New York and lived in a small apartment along with eight other siblings. In the movie Goodfellas, Hill describes how from an early age he admired the local mobsters who socialized across the street from his home and later gives insights and details about how he became involved with the Lucchese Crime Family. It seems to be a common theme for ex Mafioso who go into WITSEC to recount the glory days in the mob and align themselves with other notable mobsters in an attempt to make themselves more relevant then they actually were. With that in mind, how accurate could the movie Goodfellas be and how truthful was Hill in his account of his time in the mob?
Let's find out…
• In the movie, Hill was arrested for the first time for selling untaxed cigarettes. In reality, Hill's first arrest was for using a stolen credit card in a gas station to buy a couple of tires. Also, Paul Vario aka Paul Cicero did not congratulate Henry afterwards for keeping his mouth shut. In fact, it was impossible for him to even be there. Cicero was behind bars at the time for contempt.
• The movie also portrays Hill growing up as mob apprentice, learning what he could from his contemporaries, which is "kind of" true. Hill actually took a break from the mob to join the Army in 1960, at the age of seventeen. He became part of the US Army Paratroopers and was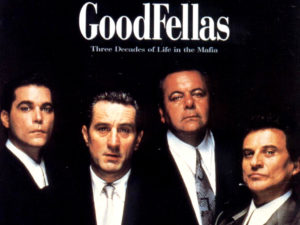 stationed at Fort Bragg, North Carolina where he remained on Active Duty until 1963.
• In the early 1990s, Hill and his wife did leave the program, but not voluntary. The truth is, the family was expelled from the program after Hill had been arrested several times on narcotics-related charges. I guess old habits die hard! After living under aliases such as Martin Lewis and Peter Haines Henry decided to give up the ghost and reassume living under his own name.
• The common belief, due to Goodfellas "shoeshine" scene is that DeSimone murdered Bentvena for insulting him. However, the real reason for the murder was that Burke had taken over Billy Batts' loan shark business while he was in prison. According to Hill, Bentvena had been complaining to Joe Gallo about getting back this racket. Bentvena was not willing to give up the racket and decided to eliminate him instead. When he was attacked, Batts was so drunk he couldn't defend himself. Batts was both a respected and feared made member in the Gambino Family.
• The murders following the Lufthansa Heist did occur however not only did the movie portray them out of order, but some didn't even occur until years after the heist.
• Karen Hill never flushed a kilo of coke down the toilet when the police raided the house, this was inserted into the movie for dramatic purposes only. (So, all the street pharmacists of the world can stop flipping out no ones that stupid.)
• Hill meets his future wife Karen Friedman on a double date with Tommy in the movie, but it was actually Paul Vario's son, Paul, JR., who went on the date.
• Speaking of Karen, her statement "I never even see Paulie since he got out. I never see anyone" line was apparently bullshit. Henry claims Karen was sleeping with Paul Vario while he was in jail. Considering the Janice Rossi chick was coming to see him in prison I'd say they were running neck and neck in the infidelity department. Either way it's not depicted in the movie.
• Allegedly, Tommy wanted to get in on the action with Karen but she turned him down. Supposedly, DeSimone tried to rape her afterwards. Again, this is neither implied nor alleged in the movie.
• It was Vario who fed Thomas DeSimone to the Gambino family for trying to rape Henry Hill's wife, who Vario was already banging. In the movie, you're led to believe that it's DeSimone's violent ways that leads to his death.
So what do you think? Did the movie do a good job at portraying the events accurately? Did Henry Hill like to embellish?
Comments or questions are welcome.