May 4th, 2016

CEO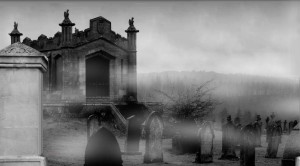 By Kristi O'Toole
When you think about amazing and haunting cemeteries, St. Louis Cemetery in New Orleans most certainly comes to mind, and rightfully so.
St. Louis is famous for its tours, which take you directly to the tomb of Voodoo Queen Marie Laveau. It is said that her spirit haunts the graveyard and that she continues to help those who dare knock on her tomb.
Considered one of the most haunted cemeteries in all of the United States. In the span of just one block, this burial ground holds over 700 tombs and over 100,000 of the dead and counting, as it is still an active grave site. Is it any surprise that it is rumored to be very haunted? For over 200 years, there have been reports of people having run-ins with the ghosts which call St. Louis Cemetery #1 home.