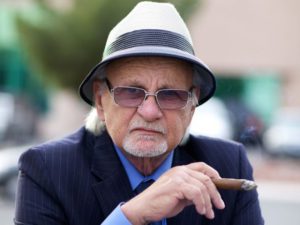 By Larry Henry
Frank Cullotta is back.
The 78-year-old former mobster announced this week on Facebook that he recently underwent major heart surgery.
Cullotta told his more than 4,000 Facebook friends that he spent three weeks in the hospital, adding that his heart now is in "great shape."
"Getting released from the hospital was like getting out from prison," the Chicago native says on Facebook.