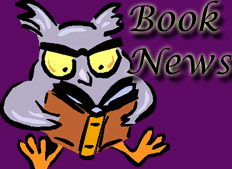 Foreword by Country Music Legend Larry Gatlin
Before Larry Gatlin & The Gatlin Brothers became one of the biggest hits in country music, they toured with their sister LaDonna as The Gatlin Quartet, and in her optimistic message of hope and healing, LaDonna Gatlin shares the choice she made to embark on a different 'tour' — raising her children, putting family first, overcoming adversity, and ultimately helping to inspire countless others discover their own song.
LaDonna believes we all have a song to sing—something that sets us apart as special, worthy, and unique. To be our absolute best, we must find our own voice, she says. That's the message of The Song in You: Finding Your Voice, Redefining Your Life (HCI Books –$14.94), an encouraging you-can-do-it guide by LaDonna Gatlin. A member of the National Speakers Association Hall of Fame, she has inspired hundreds of thousands of people over the past decade through her wisdom, humor, and song . . . and in The Song in You, Gatlin takes readers down an inspirational path to uncovering their own potential, purpose, and passion.
Using the seven notes of the musical scale—do (do the right thing), re (realize your potential), mi (mind your manners), fa (failures can become fertilizer), sol (solutions begin with me), la (laugh), ti (time is valuable) . . . and right back to do—Gatlin uses her own story, including her dramatic personal struggles, to craft a spiritually uplifting message.
The Song in You contains practical, emotional, and spiritual insights gleaned from Gatlin's experiences as part of a famous musical family, and also as a woman whose Christian faith caused her to walk away from untold riches and fame to travel the world with Christian music pioneer Dallas Holm and evangelist David Wilkerson (from The Cross and the Switchblade movie). With a finely tuned voice, sharp wit, and engaging communication style crafted over a lifetime of performing, LaDonna ignites readers to boldly discover their passion, connect with their voice, and embrace a life of purpose and meaning.
About the Authors:
LaDonna Gatlin is the sister of the legendary Gatlin Brothers and a National Speaker Association Hall of Famer. She brings her "family over fame" story to hundreds of thousands of people as an active member of the National Speakers Association and has earned its highest professional designation, the Certified Speaking Professional (CSP). In July of 2005, LaDonna was one of five speakers (and the only woman that year) inducted into the Speakers Hall of Fame (CPAE Council of Peers Award for Excellence), a lifetime award for speaking excellence and professionalism.
LaDonna has spent her entire career empowering people to "sing their own songs" through their words, deeds, and actions. A seasoned professional, LaDonna has shared her message everywhere . . . from corporate powerhouses to the prison cells of death row. She truly speaks from the heart with stories that are the stuff of life, driving home common sense wisdom for everyday living in the process. Her presentations educate, inspire, and entertain and are an unforgettable experience for her audiences.
In addition to her live presentations, LaDonna has also recorded four solo CDs and is a contributing writer to the bestselling book series Chicken Soup for the Soul. LaDonna lives in a Dallas suburb with her husband (and best friend!) of thirty-seven years, Tim Johnson. They have two adult children who have blessed them with five grandchildren. Visit: www.ladonnagatlin.com.
Mike Marino, PhD, is a speaker, author, counselor, and media personality with an extensive background in mental healthcare and communications. He hosted a nationally-syndicated call-in radio program for five years and has produced broadcast programming, live events, and written materials for such diverse people as Dr. Laura Schlessinger, PBS-TV's Daniel Amen, MD, and the Reverend Billy Graham. He has also served as corporate vice president at the world renowned Amen Clinics, as president of New Life Ministries where he presided over a nationwide network of over 600 mental health clinicians, and as a senior executive at the Billy Graham Evangelistic Association. His hands-on, practical experience running psychiatric hospitals and substance abuse recovery centers has laid the groundwork for his life-changing message of genuine hope and healing.
Available at bookstores, online, or to order directly from the publisher, contact:
www.hcibooks.com or (800) 441-5569
THE SONG IN YOU
Finding Your Voice, Redefining Your Life
LaDonna Gatlin & Mike Marino
ISBN: 9780757316227 — $14.95 – November 2012