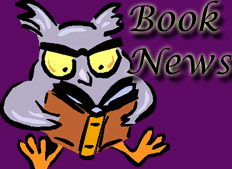 The Bane of Yoto by Joshua Viola is a transmedia experience that has it all! This four-time award-winning epic novel is now available as a comic App to millions of subscribers for the Nvidia Tegra platform for Android. Published by film, video game and TV music publisher and label FiXT, it features music by FiXT owner and cyber-rock artist Klayton of Celldweller.
A perfect blend of science fiction and fantasy, The Bane of Yoto's action-packed plot keeps the adrenaline flowing at warp speed to the very end with dynamic, fully-developed original characters battling for their very existence in a brutal world.
Viola, art director for Leviathan Games and former professor of Game Art and Design, was "never impressed with comic apps I had installed." Adding, "In my opinion, they didn't work. So I wanted to approach that world in a different, revolutionary way." And this visionary did just that with Dreamotion™ – Viola's name for the process of taking numerous layers of traditionally generated 2D illustrations and artwork and bringing them to life in a fully-responsive 3D world.
"Dreamotion was our answer to that problem," says Viola. "It's all responsive to movement; when the user rotates their device, the world comes to life. The characters on screen animate and move as you are looking through every little detail in 3D — and all without glasses."
"The Tegra audience consists of more hardcore consumers than most other markets," says Viola. "They're looking for something with depth that they can really get into. I think my comic App will allow them to do just that."
While DC and Marvel comic book artists Tyler Kirkham, Nick Runge, and Steve Scott are responsible for some of the stunning visuals, the music was provided by Klayton of Celldweller, whose work has been featured in such films as "Iron Man 2," "Spiderman 2," "Ghost Rider 2," "Mission Impossible: Ghost Protocol" and more. Also available through FiXT is The Bane of Yoto merchandise, with PlayStation 3 Dynamic Themes, Sculptures, T-shirts, posters, and more.
Drawing rave reviews for both originality and vision, The Bane of Yoto has won awards from the 2012 New York Book Festival, the 2012 Hollywood Book Festival, and was winner in the Science Fiction category at the 2012 Halloween Book Festival. This is the first installment in a trilogy of science-fantasy novels by Viola. For more information on this extraordinary novel and 3D comic App, please see: www.baneofyoto.com and www.facebook.com/baneofyoto.
The Bane of Yoto
By Joshua Viola
Available at all online outlets, the author's website, and www.fixtstore.com/baneofyoto
ISBN-13: 9780985559014
Publisher: FiXT