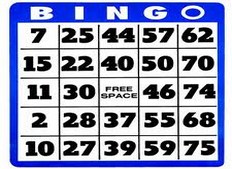 By Geno McGahee
The war to bring casino gambling to Massachusetts has been decided it seems. The gamblers will get their way and the slots, tables, and sporting events will invade three locations yet to be determined. The neighboring Connecticut has been getting many Massachusetts residents invading due to Mohegan Sun and Foxwoods, two very popular casinos, and all of that money has been going with them, but that will soon change.
Bingo and the lottery has been a staple in the state and many have been a fan of cash bingo games, turning a buck with their lucky numbers. The love of the game of Bingo has stretched across generations and will not be a stranger to the casinos coming to the state. Mohegan Sun and Foxwoods and Las Vegas have all featured Bingo as one of their games included on the roster, and many of the Bingo halls may be out of business when the casinos roll in.
On line casinos have also been an attraction and it will be interesting to see how much of a hit they may take as the actual casinos roll into town. There has been much talk of the bad effect it may have on the community, but the jobs that it promises makes it worth the risk. Stay tuned…the games are about to begin!