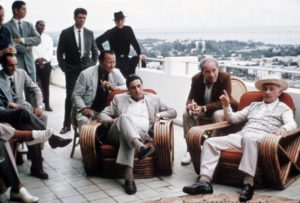 By Larry Henry
Are you up for a little mob tourism in 2018?
If so, then a couple of outstanding books and at least one helpful app are available to guide you to the right places.
Here are a few:
"The Weegee Guide to New York." This book, containing nearly 300 black-and-white pictures, is not only a compilation of the renowned press photographer's work, but it also includes fold-out maps showing the precise spots in New York City where Weegee stood when taking his now-iconic photos.