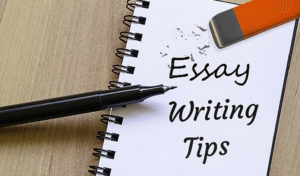 Once you get to college, you will have to deal with multiple assignments on a weekly basis. Essays, case studies and other kind of papers are something that no student can avoid. However, you shouldn't lose hope. Even if there is a lot of work to do, there are some tips that you can use to make things easier.
Plan ahead
Once you know the theme for your essay, it is time to come up with a plan. It is a lot easier to work on your essay, once you have a structure for it. Write down your main ideas and prepare at least a paragraph for each one.
Try to divide your essay into smaller sections so that it can be easier for your readers to follow your ideas. Don't forget to come up with a proper title as well.
Choosing a subject
Sometimes you will be allowed to choose your own topic for your essay. When you do that, you should make sure that the theme you have chosen is one that you are comfortable with. Don't choose a boring subject, just because you believe that you will impress your professor with that.
You should also make sure that there is plenty of information available for your topic. If you pick a theme that is relatively unknown, there is a big chance that you won't find enough resources for it, so choose wisely.
Use online resources
The Internet can be a powerful tool if you know how to use it. For example, for those who need help with essay assignments there are online databases with numerous papers that cover every topic. If you are out of ideas or if you need more information about a certain subject, you can always check them out.
Maintain your focus
Sometimes when you are working on an assignment you might find yourself losing your motivation. This is something that happens to all students, but there are certain things that can prevent that. For example, before you begin writing you should prepare your working space. Make sure that there are no distractions. You should also create a program, and take breaks from time to time.
Respect the guidelines
One thing that many students do is ignore the instructions. You shouldn't start an essay until you are sure that you have read and understood all the guidelines. Even if your essay is flawless, you might end up getting a bad grade because you weren't able to follow the rules set by your professors. Don't do that mistake. Pay attention to the submission rules as well, and make sure that you do not miss the deadline. Submitting your assignments on time is crucial.