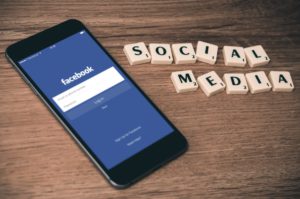 Social media has become an integral part of everyone's lives. From the latest news to finding the oldest friends, social media connects the whole world. But most people end up taking social media for granted. Many post moody rants and absurd articles on their social media pages. While you might have grown out of your angst, your social media footprint remains unaffected by time. Your social media image might boost or hinder your chances at stardom.
Why Clean Your Page?
There are many reasons why you need to clean up your social media footprints. For most people that 2009 rant against the elections might have been buried under years of posts. But for someone looking to attain stardom, a minutely controversial post can be the source of misrepresentation by the media.
To avoid hiring artists who might usher in controversy, casting panels use websites like Veromi to check the social media footprints of artists. With the help of Veromi, anyone can look you up and find your social media profiles. While Veromi can only guide people to your social media pages, just to stir up controversy people can dig deep into your profile to find dirt. Fat shaming tweet controversy marred the Riverdale star, Charles Melton's, image. The tweets he made back in 2011 and 2012 resurfaced in 2018, becoming a cautionary tale for young fame seekers to keep their social media pages clean.
With the world becoming a more politically sensitive environment, you do not want someone to time travel and pull up an ancient post that will damage your image. You can lose your fans and your next contract if you are not keeping your pages clean.
Why Not Get a New Page?
If you are scared of something from the past popping up then why not delete the page and start afresh?
The process of eliminating the pages is not an easy one. You need to complete a lot of steps to remove your pages. If your different networking site pages are linked, then chances are that you might have to delete the linked pages. A lot of your clean posts and memories will get deleted because of a few inappropriate ones. Removing your page to get rid of old posts is as silly as digging up your whole lawn to get rid of a few weeds.
How to Easily Clean Up Social Media Footprints?
Cleaning up your pages is not very difficult. You can go to Veromi and search for all your pages. You can use other search engines as well. Think about any controversial topic you might have spoken out about. Search for your name with the keywords of the controversial issues. You might get to see those posts and then delete them. You can also simply scroll down your pages, remove negative posts and comments and untag yourself from negative posts. You can even take the help of some websites dedicated towards cleaning negative posts on social media sites.
Maintain Your Clean Image
Cleaning up your social media image is not enough. People might still be able to pick up posts you have missed. You need to post positive posts. These will allow you have a comeback for any controversial post that might be dug up. Reformation is as good as never making a mistake in the first place.
So, to ensure that your stardom shines bright, have a squeaky-clean social media presence.