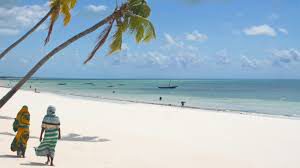 Around 30 million people make the trip to Africa every single year, with around 10 million of these travelling for recreational purposes.
Booking Zanzibar beach holidays through providers like Tanzania Odyssey remains one of the primary attractions for those looking to visit the East- African nation, with this popular destination offering combined relaxation and cultural heritage like no other.
Zanzibar is also considered to be a central part of popular safari packages, as travellers look to combine their outdoor adventure with a more sedate holiday experience.
In this post, we'll look at the best Zanzibar beaches to visit, and ask why they're so popular among visitors.
1. Bwejuu Beach
Let's start with a basic assertion; Bwejuu Beach is one of the very best beaches in Zanzibar. There are several reasons for this, with this white sandy beach truly idyllic and located barely an hour-and-a-half away from the bustling Stone Town.
Bwejuu Beach is also located in one of the quietest parts of Zanzibar, making it the ideal resort for complete relaxation and privacy away from hordes of adventure-hungry tourists.
While the beach may be the ideal location for rest and relaxation, however, it also hosts a range of activities and excursions that take in the surrounding area. These include trips to a nearby mangrove forest, and a stunning dhow boat trip across the calm and deep blue ocean waves.
There's also a reef safari available here, with high quality snorkelling and diving available to visitors from across the globe.
2. Michamvi Beach
Next up is the beach at Michamvi, which is a quaint peninsula on the central east coast of the Zanzibar island.
Here you'll have access to long, interrupted stretches of golden coastline, creating a genuine sense of isolation and remoteness that's ideal for couples in search of a romantic getaway.
The peninsula consists of two parts; namely Michamvi-Pingwe on the east side and Michamvi-Kae in the west. The former is home to a vibrant coral lagoon and beautiful palm-fringed beach locations, whereas the latter is a little less idyllic but faces towards the famous Chwaka Bay.
We'd definitely recommend this if you're visiting Zanzibar on your honeymoon, or simply looking to unwind after an active safari excursion.
3. Nungwi Beach
We close with Nungwi Beach, which is located on the northwest coast on Zanzibar and remains one of the most popular beaches in the whole of the area.
It's very different from the previous beaches on our list, however, as it's established as one of the liveliest on the island and offers a diverse array of night-time entertainment options so you might want to read these tips on how to successfully vacation with friends.
With that being said, it's not only for party-goers, as the Nungwi coast also boasts fantastic coral reefs that are superb for diving and snorkelling on a considerable scale. If this is something you're interested in, you may even be fortunate enough to see dolphins, green turtles and even whales in some instances.
This beach also has the distinction of facing west, meaning that visitors can bask in some truly incredible sunsets and outstanding dhow sailing experiences!