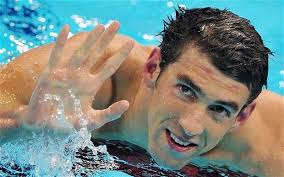 By Anne Goetz
Twenty-two time Olympic medalist, Michael Phelps, has agreed to enter into a six-week inpatient treatment program over the recent controversy surrounding his second DUI charge in ten years.
Representatives for Phelps told E! News recently that he "… takes the matter seriously and intends to share his learning experiences …" Phelps was stopped in Maryland on September 30th, near his hometown of Baltimore, and subsequently charged with driving under the influence, crossing a double line and speeding.
The former, and possibly future, Olympian later tweeted that he accepted full responsibility for his actions. Whether Phelps will return to represent the United States in the 2016 Olympics isn't yet clear, but he officially emerged from retirement earlier this year, luring fans into anticipation.
NewzBreaker is Now Hiring Entertainment Writers