Loading ...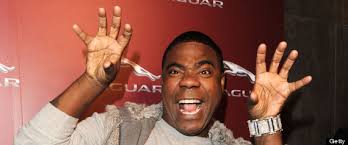 By Anne Goetz
Mega-retail monster, Walmart, has passed the buck and the blame down the line in the recent accident involving actor and comedian Tracy Morgan. Representatives for Walmart argue that Morgan and his fellow passengers should have been sporting seat belts when they were hit from behind by Walmart truck driver, Kevin Roper, along the New Jersey Turnpike in June.
Recent controversy surrounding the accident that proved fatal for writer and comic James McNair, aka Jimmy Mack, has focused on speculation that Roper was awake for the 24 hours preceding the incident. Whether it was a matter of driver fatigue remains to be proven, but Walmart apparently isn't willing to take the chance.
According to The Hollywood Reporter, Walmart responded to Morgan's lawsuit on Monday with nine different defenses aimed at deflecting blame away from itself and onto others — the most surprising argument aimed at the victims, at least in part, for failing to wear seatbelts.
Walmart seems to be trying to distance itself from driver, Roper, as well, stating they weren't responsible for the actions of third parties who caused damages.
NewzBreaker is NOW Hiring Entertainment Writers