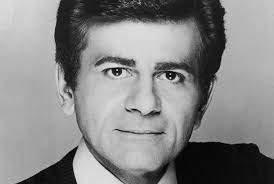 By Anne Goetz
Even after the death of America's most beloved radio host, Casey Kasem, his family can't reconcile.
The long and furious battle between Kasem's daughter, Kerri , and his wife, Jean, continued to play out on Twitter yesterday as Kerri tweeted, "Good News!!! The petition worked!!! The funeral home in Norway REFUSED to bury my dad …"
This latest development was in response to a petition started by Kerri, who maintains her father's wishes include interment in Forest Lawn Cemetery in Los Angeles.
The battle between Kasem's children and his wife, Jean, has been ongoing for years, and it continues even after his death — enough that the Kasem Cares Foundation was born to help adult children fight against a step-parent for the right of visitation with an ailing parent.
NewzBreaker is Now Hiring Entertainment Writers