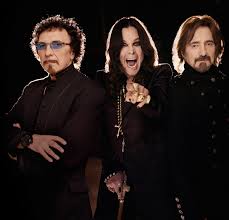 By Anne Goetz
Iron Man, Ozzy Osbourne, announced today that he plans to reunite with members of 70s rock band, Black Sabbath for a final album and tour in 2015.
Although much hinges on the health of its no-longer-twenty-year-old members, the group is reportedly excited about the opportunity to come together one more time for what might be the final farewell album and tour.
In an interview with Metal Hammer, Ozzy expressed overwhelming desire for a final Black Sabbath farewell, stating he'd "…Fly to the fucking moon for it if I have to."
And of Ozzy, loyal fans would expect no less.