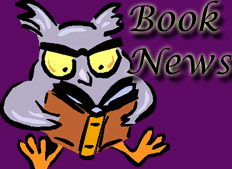 Having children is a great opportunity to grow and change. It can help put pain from your own childhood behind you and bring you closer to your own parents. It can also deepen the bond with your partner, because there's nothing more awesome than creating a new life together. However, you do need good relationship skills and to know how to communicate effectively, even when you're tired and stressed—in fact, especially then!
But don't worry, Andrew Marshall has lots of practical advice and tips that will help you talk, listen to each other, and find a solution that's acceptable to both of you. In his latest book, I Love You But…You Always Put Me Last: Why the Kids-First Approach to Parenting is Hurting Your Marriage—and the Proven Plan to Restore Balance (HCI Books—February/March 2014—$15.95), he provides information on how to foster a great relationship with your children and therefore provide good emotional support. There is specific advice at the end of each chapter on how to strengthen your relationship with your partner and finally, ten golden rules you can apply while living your busy life. Much of what Marshall discusses is based on case histories from his practice as a marriage counselor.
In I Love You But…you'll learn how to:
• Ask for the support you need
• Overcome differences in parenting styles and find acceptable compromises
• Share household responsibilities effectively
• Put your partner's interests over those of your parents and back him or her in any
battle with his or her parents
• Define what your children truly need from you
• Work together as a team
• Rekindle your passion for each other and keep it alive
• Avoid the pitfalls of raising "red-carpet kids" and give your children a strong
foundation for adulthood
Juggling priorities is challenging especially with so many demands. If you and your partner don't always agree on how to prioritize work, satisfy your own needs, and bring up the children, Andrew Marshall doesn't want you to worry. Nobody gets the balance right all the time, but with good communication skills you are halfway there to happy children, a happy marriage, and personal fulfillment.
About the Author:
Andrew G. Marshall is a marital therapist with 30 years of experience. He trained with RELATE, the UK's leading couple-counseling charity, and is now in private practice leading a team of other therapists, delivering the Marshall Method. He has published many books on relationships including I Love You But I'm Not In Love With You, which has been translated into over 15 different languages.
I Love You But…You Always Put Me Last
Why the Kids-First Approach to Parenting Is Hurting Your Marriage—and the Proven Plan to Restore Balance
Andrew G. Marshall
ISBN: 978-87573-1793-3
$15.95
February/March 2014