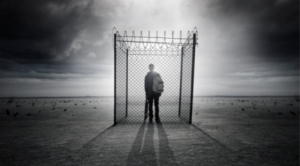 Los Angeles Press Screenings
Tuesday, February 4th at 7:00PM
Monday, February 24th at 7:00PM
Aidikoff Screening Room
150 S. Rodeo Dr. Beverly Hills 90212
Special Screening and Q&A With filmmaker Robert May
Thursday, February 13th
Arclight Hollywood
6360 Sunset Blvd, Los Angeles, CA 90028
LOS ANGELES PRESS DAY
With Filmmaker Robert May
Thursday, February 13th
A Documentary Film by Robert May
KIDS FOR CASH is a riveting look behind the notorious scandal that rocked the nation. Beginning in the wake of the shootings at Columbine, a small town in Luzerne County, Pennsylvania elected a charismatic judge who was hell-bent on keeping kids in line. Under his reign, over 3,000 children were ripped from their families and imprisoned for years for crimes as petty as creating a fake MySpace page. When one parent dared to question this harsh brand of justice, it was revealed that the judge had received millions of dollars in payments from the privately-owned juvenile detention centers where the kids-most of them only in their early teens-were incarcerated.
Exposing the hidden scandal behind the headlines, KIDS FOR CASH unfolds like a real-life thriller. Charting the previously untold stories of the masterminds at the center of the scandal, the film reveals a shocking American secret told from the perspectives of the villains, the victims and the unsung heroes who helped uncover the scandal. In a major dramatic coup, the film features extensive, exclusive access to the judges behind the scheme.
Robert May is a prolific producer having produced award-winning films and documentaries including THE STATION AGENT, THE FOG OF WAR, and the THE WAR TAPES. KIDS FOR CASH is his directorial debut.
Please don't hesitate to reach out should you have editorial interest as we may have select availability with director Robert May in the coming weeks.
KIDS FOR CASH
Opening in Philadelphia February 7 and expanding to additional markets including New York on February 28 and Los Angeles on March 7!
—————————-
Directed by: Robert May (producer of The Station Agent, Fog of War)
Produced by: Robert May, Lauren Timmons
—————————-
Running Time: 102 minutes
Rating: PG-13
—————————-
Official Website: http://kidsforcashthemovie.com/
Like the film on Facebook: www.facebook.com/kidsforcashthemovie
Follow the film on Twitter: twitter.com/kidsforcash