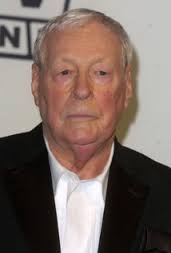 By "Bad" Brad Berkwitt
Veteran Actor Russell Johnson 89, has died today from kidney failure. For years, in syndication he has been loved by fans as the Professor from Gilligan's Island, but he did a lot more than that show. My personal favorite appearance by him was on an episode of the Twilight Zone, called BACK THERE, from 1961.
NewzBreaker extends our deepest condolences to the Johnson family in their time of grief.