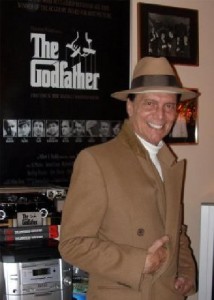 Hosted by "Bad" Brad Berkwitt
In 1972, an all time film classic was made called "THE GODFATHER". In it, Paulie Gatto (AKA Johnny Martino), sets the Godfather, Marlon Brando, up to be murdered and for this, he is whacked. Some 41 years later, Paulie is still a character that has been etched into movie fan's minds as a favorite.
In this exclusive NewzBreaker Podcast, Johnny talks about "THE GODFATHER", Marlon Brando, Al Pacino, Frank Sinatra along with sharing intimate stories about Lucky Luciano and so much more.
Johnny an actor, singer and a successful author of the hit book, "A WISH BEYOND THE STARS: THE JOHNNY MARTINO STORY" is going to have you captivated during his interview.

Loading ...