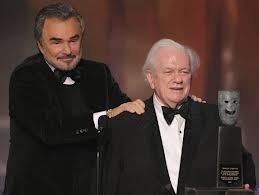 By "Bad" Brad Berkwitt
Charles Durning, a two-time Oscar nominee who was called the king of the character actors for his ability to play any role put in from him died yesterday at the age of 89, in his home in New York City.
I personally loved him in "THE STING" and any role he played either on the bigscreen, or little with Burt Reynolds, who called him, "his favorite actor."

We lost two legends on Christmas Eve with first, Jack Klugman and now Charles Durning. I thank both these gentlemen for a body of work I have enjoyed and will enjoy for many years to come.
NewzBreaker extends its deepest condolences to the Durning family in their time of grief…