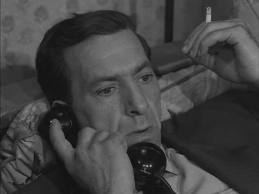 By "Bad" Brad Berkwitt
Jack Klugman, a three-time Emmy Award-winning actor best known for his role as Oscar Madison on "THE ODD COUPLE" and later as the murder-solving medical examiner on "QUINCY, M.E, died on Christmas Eve at his home in Woodland Hills. He was 90.
Klugman had been in declining health for the last year, his son Adam said.
I am deeply saddened by the death of Klugman because I grew up on his shows which both my father, and I loved. In fact, one of his best roles was in an episode of the Twilight Zone from 1963, called "PRAISE OF PIP". If you want to see acting at its best, watch it. It moves me everytime.
NewzBreaker extends its deepest condolences to Klugman in their time of grief….