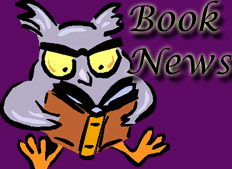 After collecting literally hundreds of vintage tales of Hollywood legends over the years, Stephen Schochet not only wrote a book that everyone could enjoy on the glamorous, and not so glamorous, stories of Hollywood icons, but also created audiobooks. As explained in an interview with Reuters, this entrepreneur told two kinds of stories on his tour bus; origin stories – telling how things we take for granted came to be, and funny anecdotes. He not only read a lot of books to find his material, but also tried to meet people who were connected to the famous (like housekeepers) that he could garner some tidbits from! His book is a special blend of biography, history and legends that covers scandalous yarns on some of Hollywood's greatest characters – from John Wayne to Marlon Brando. The eBook also covers little-known vignettes about such diverse genres from classic westerns like Unforgiven to vintage superhero movies like Superman and Batman.
Hollywood Stories: Short, Entertaining Anecdotes About the Stars and Legends of the Movies! (Hollywood Stories Publishing) is packed with wild and wonderful short tales on many famous stars, movies and directors – anyone who has been a part of the world's most fascinating and unpredictable industry!
Schochet is also the author and narrator of two audiobooks. The first is Tales of Hollywood which started as a way to highlight the origins of how famous things in Hollywood began, combined with humorous tales about the stars – for which he masterfully provided background music and sound effects to add realism. The second project, Fascinating Walt Disney, was a huge hit – telling stories of how Walt created Mickey Mouse, Disneyland, Snow White, and all his endearing characters, causing the host of one radio show to dub Schochet 'The best storyteller about Hollywood we have ever heard.'
The author covers the gamut when it comes to situational stories; from the one about a lazy, well-paid Marlon Brando almost refusing to show up on the set of the 1978 movie Superman, then refusing to learn his dialogue and at one point having the lines penned on the bottom of his Superbaby's diaper! Stephen also shares the story about blonde bombshell Marilyn Monroe, suggesting that rather than place her hands and feet in the wet cement at Grauman's Chinese Theater for the premiere of her 1953 comedy Gentlemen Prefer Blondes, there were other body parts she'd be better remembered for. Hollywood Stories truly has something for everyone. It is a thoroughly entertaining book that features a remarkable cast of Hollywood's legendary characters and icons and is jam-packed with surprising and funny tales with often unpredictable endings. No matter which page the book is opened on, there will be some fascinating part of Hollywood history to be savored!
Schochet has been featured in numerous radio interviews as well as made appearances on television talk shows. Please view one here at: http://bit.ly/d8ALPq.
Please read the LA Times article at: http://lat.ms/djjdyt and check out Stephen's website: http://www.hollywoodstories.com to read the many reviews on his book.
Stephen Schochet is willing to do in-studio interviews as well as on location at famous Hollywood sights, such as Grauman's Chinese Theater, the Chateau Marmont Hotel, etc. – places that will serve as the perfect backdrop to some of his best stories.
eBook is available to members of the media on request either in Kindle or ePub form.