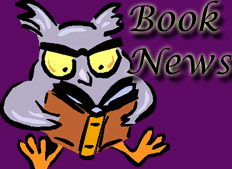 Kari Dunn Buron devoted more than 30 years of her life to teaching children afflicted with autism spectrum disorders, a condition that affects 1 in every 88 children born in the U.S. today. Buron understands firsthand the tremendous impact service animals can have in calming the anxieties of children with ASD, and that's why Clare, her own service dog, accompanies her on school visits. Clare is the inspiration for Buron's latest book, Adalyn's Clare (AAPC Publishing), a heartwarming story that follows the adventures of a very smart but highly anxious fourth grader and her therapy dog.
The storyline for the book emerged after Clare attended her first session of Camp Discovery – a camp for youth with autism. Clare's role involved supporting highly anxious campers who had a particularly difficult time making friends. The result was a series of social interaction routines that Clare performed, often ending in laughter, with Clare acting as the mediator!
Buron's story is about Adalyn, a smart but lonely fourth grader, who is not very good at finding human friends but loves animals and is a whiz at science. Her favorite place in the whole world is the science room where her "animal best friends" live. In fact, Adalyn knows details about animals and the places they inhabit that most of us would never know or remember.
Adalyn often finds people confusing and frustrating, which in turn causes her a great deal of worry and often gets her into trouble. When Clare gets assigned to help Adalyn calm her anxieties and help her find (human) friends, it seems like a tall order for a 3-month-old puppy. But Clare takes it in her stride and draws support from memories of her own mother's wisdom, some caring teachers, and lessons learned from a variety of unlikely animal friends. It's during these times when Adalyn worries and tries so hard to focus on staying silent and keep her words inside her head that Clare creeps up close and gently puts her chin on Adalyn's foot to reassure her. Together they wait, silently and relaxed, until Adalyn's nerves start to get smaller.
Adalyn's Clare is a heartwarming, adventure-filled story that grabs readers from the first page and holds them to the very end. While the story is entertaining, it also draws attention to the realities of social anxiety and the need to help create meaningful relationships for children who have difficulty making friends in grade school – just like Adalyn.
Kari Dunn Buron developed an Autism Spectrum Disorders Certificate program for educators at Hamline University in St. Paul, MN, and has done volunteer work specific to autism around the world. Buron co-authored a textbook entitled Learners on the Autism Spectrum: Preparing Highly Qualified Educators, and in 2003 received a self-designed Bush Leadership Fellowship that allowed her to work internationally with a number of scientists and researchers in the area of social cognition, education, and autism. She is the co-author of The Incredible 5-Point Scale, and the author of When My Worries Get Too Big, A 5 Could Make Me Lose Control and A 5 is Against the Law!
For more information on this award-winning writer and children's advocate, please visit: www.5pointscale.com and http://www.aapcpublishing.net/book/view/701/adalyns-clare- .
Available at fine bookstores, online outlets, and publisher's website: www.aapcpublishing.net.