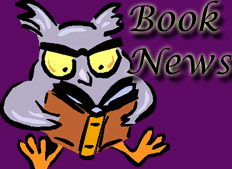 Merla Zellerbach, author and editor: "John Kerner was not only a fabulous doctor, he can write! This book is a fascinating record of some wonderful—and not so wonderful experiences, as told by a keen and sensitive participant. You'll laugh, you'll cry, you'll be amazed by Dr. Kerner's ability to say so much in so few words—and so well."
Guy Wildenstein, President, the American Society of the French Legion of Honor: "It is with great pleasure that I learned through the office of the President of the French Republic of your nomination to the rank of Chevalier in the French Legion of Honor."
The Honorable Barbara Boxer, United States Senator: "Dr. Kerner is a physician's physician…the history of a gifted scholar, teacher, administrator, and most important of all, doctor."
The Honorable Dianne Feinstein, United States Senator: "Your support, advice and help is more important than ever."
San Francisco, CA, September 30, 2012 – A Combat Medic Comes Home by John Kerner, M.D. (iBooks), is John Kerner's true story of surviving the horrors of World War II to become one of the leading members of the medical community. The sequel to his first book Combat Medic, this story tells a personal account of the early years of woman's health triumphs following the Second World War up through the establishment of the Kerner Cancer Research and Education Fund that focuses on cancer research and patient care pertaining to women.
Governor Jerry Brown called Dr. Kerner for suggestions on how to solve the anesthesiologist strike of 1975. Along with Dr. Traut, Kerner was instrumental in disseminating the Pap smear throughout the community, which drastically reduced the instances of cervical cancer among women. Full of insight and real stories John's book is a fascinating look into the medical profession that helps shape national policy decisions.
John A. Kerner, M.D., is a distinguished leader of the San Francisco medical community and former chief of obstetrics, gynecology and reproductive sciences at Mount Zion Medical Center, and a University of California San Francisco clinical professor of obstetrics and gynecology. Dr. Kerner was one of seven American WWII veterans awarded the French Legion of Honor by French president Nicolas Sarkozy at the home of the US French ambassador in Washington D.C., November 2007. Dr. Kerner lives in San Francisco, California.
Available at fine bookstores and all online outlets
A Combat Medic Comes Home
ISBN 978-1-59687-937-9
Combat Medic
ISBN 978-1596-87316-2
by John Kerner, M.D.,
iBooks