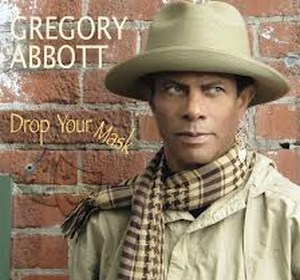 By "Bad" Brad Berkwitt
Singer and Songwriter, Gregory Abbott whose hit song "Shake You Down" is still heard on radio stations across the country after being a number one hit some 26 years ago, is back with a new CD called "DROP YOUR MASK". For all the Abbott fans out there who have grown to love his interpretation of a song he writes himself, will not be disappointed in his latest CD.
If you are one of those critics who like to pick up a CD to see if the singer still has their "chops" after being in the business for many years, I challenge you to find where Gregory Abbott has lost anything when he hits the high notes with "DROP YOUR MASK."
To purchase Gregory's CD, click HERE.
Find out more about Gregory Abbott by visiting his official web site.