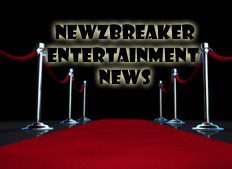 Sundance Institute today announced that its President & Founder Robert Redford will present journalist and film critic Roger Ebert with the Vanguard Leadership Award in recognition of his advocacy of independent cinema. The award presentation will take place at the third annual 'Celebrate Sundance Institute' benefit, chaired by Institute Trustee Lyn Lear and her husband, Norman, on June 5, 2013 in Los Angeles.
Ebert is known for the Chicago Sun-Times film review column he has written since 1967. As of 2010, his reviews were syndicated in more than 200 newspapers worldwide. He is equally known for the television programs Sneak Previews, At the Movies with Gene Siskel and Roger Ebert, and Siskel and Ebert and The Movies, all of which he co-hosted for a combined 23 years with Gene Siskel and for which they secured multiple Emmy Award nominations. He has written more than 15 books and since 1999 has hosted the annual Roger Ebert's Film Festival in Champaign, Illinois. He is a frequent attendee of the Sundance Film Festival, where he discovered and championed films including Man Push Cart, Come Early Morning, Longtime Companion, Metropolitan, The Brothers McMullen, Crumb, Picture Bride, American Movie and The War Zone.
Robert Redford, President & Founder of Sundance Institute, said, "Among the many things I admire about Roger Ebert is how he has long supported freedom of artistic expression. When I started Sundance in 1980, and when few would support us, Roger was there. This was one of the ways he communicated his forward-thinking outlook. He was one of the first to support our artists. His influence and reach is as meaningful as his personal passion for cinema, and he certainly deserves this award."
Keri Putnam, Executive Director of Sundance Institute, said, "Roger Ebert's impact on film culture cannot be understated. For 45 years he has championed great movies from a broad range of artists and used his platform to encourage audiences to explore challenging and unexpected films, including many that premiered at our Sundance Film Festival. The Vanguard Leadership Award is our way of thanking him for helping us support the important works of risk-taking independent artists."
Ebert will be the second recipient of the Vanguard Leadership Award. The first was presented this year to philanthropist and Sundance Institute Trustee George Gund. In addition to the Vanguard Leadership Award, the Institute presents the Vanguard Award, including a cash grant and mentorship from industry professionals and Feature Film Program staff, to an emerging artist with creative independence. Benh Zeitlin, director of Beasts of the Southern Wild, received the first-ever Vanguard Award this year. The Vanguard Awards were founded in 2011 to mark the 30th anniversary of the Sundance Institute Feature Film Program and its founding director, Michelle Satter.
Sundance Institute relies on the generosity of donors who share a commitment to nurturing new artists, supporting unique and diverse creative voices, and furthering the reach of independent feature and documentary films around the world. The benefit will raise crucial funds to offset the non-profit Institute's year-round programs for artists, including Labs, grants and the Sundance Film Festival.
Bounce, an AEG Company, will provide event design and production services for the benefit. Visit the events site at http://www.sundance.org/celebrateLA. For information on benefit event tickets and tables or sponsorship opportunities, contact celebrate@sundance.org.
Sundance Institute
Sundance Institute is a global nonprofit organization founded by Robert Redford in 1981. Through its artistic development programs for directors, screenwriters, producers, composers and playwrights, the Institute seeks to discover and support independent film and theatre artists from the United States and around the world, and to introduce audiences to their new work. The Institute promotes independent storytelling to inform, inspire, and unite diverse populations around the globe. Internationally recognized for its annual Sundance Film Festival, Sundance Institute has nurtured such projects as Born into Brothels, Trouble the Water, Son of Babylon, Amreeka, An Inconvenient Truth, Spring Awakening, I Am My Own Wife, Light in the Piazza and Angels in America. Join Sundance Institute on Facebook, Twitter and YouTube.