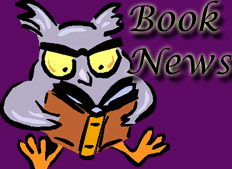 Tax evasion and fraud do not discriminate and can be perpetrated by anyone – from middle-class Americans to high profile celebrities starting with Al Capone, Willie Nelson, and continuing more recently with Wesley Snipes.
Bruce Bronstein is making a name for himself as a master storyteller in his four novels that tell riveting accounts of tax evasion and fraud and what it takes to go after the perpetrators. His lengthy career with the IRS, handling some of the country's most complex and controversial cases, provides the backdrop for Bronstein's compelling stories. His novels, a perfect blend of humor, crime and the inner workings of the IRS and our legal system, make for a read not easy to put down.
Stan, a corrupt tax lawyer, subject to disciplinary action for failing to meet the standard of conduct expected of tax practitioners, is involved in the death of an IRS agent. The agent's death, which has been staged to look like an accident, is at the center of Bronstein's first book Nondisclosable. When IRS officials find circumstantial evidence in the dead agent's audit files that incriminate the lawyer, it's rendered useless because they can't disclose the information. Although police lack the hard evidence needed to solve the mystery, the IRS is prepared to extract revenge against the lawyer – who soon finds himself embroiled in a variety of criminal conspiracies. Forced to face legendary agent Louie Lipschitz, the lawyer fears there is no escape in sight…
Full Disclosure, Bronstein's second book, shows the corrupt lawyer going to prison at the same time the department is prosecuting another case that involves the largest individual tax cheat in history. Before the case is concluded, it leads to yet another tax case that implicates a man who was once the most powerful person in the U.S. The consequences of the investigation take a deadly turn and potential witnesses suffer a horrible fate. To ensure the prosecution is successful, law enforcement officials must take extreme measures and make tough decisions that have them deal-making with a notorious figure. Full Disclosure takes readers on a roller-coaster ride through our criminal justice system, showing how the unpredictability of one case can impact another seemingly unrelated case in an ironic twist of fate.
Imagine a bribery conspiracy, fraud, abuse of power and illicit sex – now imagine it's taking place within the IRS! In Den of Thieves, the third novel by Bronstein, a shocking discovery is made that undermines the integrity of the IRS when its own employees, responsible for the administration of the nation's tax laws, are found to be manipulating the system in a plot so ingenious only one intrepid IRS agent can solve the mystery. As Lipschitz, their fearless agent, finds himself matching wits with a brilliant sociopath currently behind bars, it's not certain that even he can overcome all the challenges placed in his path.
Due for release this summer, Reversal of Justice finds Erica Whitman plotting revenge against the federal government due to her imprisonment for her role in a conspiracy to defraud the IRS. As she schemes to have her conviction overturned, Erica is also planning a diabolical strategy that she believes will guarantee her instant wealth while helping her extract revenge on federal prosecutors. While the Justice Department and IRS officials once again deal with an ingenious and calculating criminal mastermind, more colorful characters surface that challenge the authority of the IRS. Meanwhile, the police are forced to deal with murder contracts placed on the head of Louie Lipschitz, who has incurred the wrath of more than a few of these characters.
Bruce Bronstein is a former IRS Tax Law Specialist who also worked in the Appeals Division where he handled some of the largest and most complex cases in the country. His 30 years of experience specializing in civil fraud cases brings distinct authenticity to his novels and takes the subject of tax controversy to new levels. Drawing five star reviews on Amazon.com, his informative and witty novels explore how controversial tax issues are handled by the various functions within the IRS and our legal system.
For more information on Bruce Bronstein's novels, please visit: www.brucebronstein.com.
Books can be purchased online through Amazon or the author's website.
###
Excerpts from reviews on Amazon.com:
"The author has superbly constructed his story around a subject matter that is both a mystery and anathema to most of us…He produces a riveting story that is not only exciting and entertaining, but also provides a primer on how the tax code, regulations, rules and procedures are enforced and carried out; sometimes in a humorous manner, by those working within the IRS…would definitely concur with those who have highly recommended this book."
"Brilliant! I thought the book was informative, humorous, and entertaining…easy to read and I found it hard to put it down waiting for the next twist in the story. I did not expect all that in a book featuring an unethical tax attorney. I believe anyone would totally enjoy this book as I did."
"…best book I have read in quite a long time. As a tax attorney, I found the entire book to be interesting and very realistic. The characters are something else and at times I was laughing out loud. .. I understand this is a first book and I can't wait to read the next one."