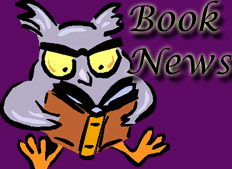 CEO and philanthropist Tom Slone planned a whirlwind round of Major League Baseball games with his grandsons just for fun. And because he's a generous person, he included several other young men and their mentors. What might have become just a fond memory instead forcefully brought home some simple, yet life-changing ideas. Grounders is the story of that trip and the mentoring lessons Slone has used to forge success in business, sports, and life.
In the introduction to Grounders: A Once-in-a-Lifetime Journey of Baseball, History, and Mentoring, renowned CEO coach Tony Jeary writes: "Tom combines the inspiring and entertaining story of a grand baseball journey with 33 essential lessons that all of us (yes, even those of us who are already very successful) can apply in our lives. He also demonstrates, over and over, the life-changing power of mentoring."
Slone is Chairman and CEO of Touchstone Communications in Southlake, Texas. Prior to founding Touchstone Communications in 2002, Mr. Slone was president of the largest consumer operation in the world at Associates First Capital. At the time of his retirement from The Associates he was responsible for assets of $33 billion and 14,000 employees. In 2000 he was awarded the American Financial Services Association Distinguished Service Award.
Slone holds a bachelor's degree in psychology from the University of Pittsburgh, where he is a Director of the Alumni Board and a member of the Board of Visitors. In 2005 he received the university's Legacy Laureate Award, one of its most prestigious awards. He also served on the Executive Advisory Board of the Department of Marketing and Logistics at the University of North Texas.
Slone is a long-time volunteer of Big Brothers Big Sisters of America and was Chairman of the Tarrant County, Texas, Big Brothers Big Sisters agency. He is actively involved in a need-based scholarship program at the University of Pittsburgh, as well as with H.O.P.E. Farm (in Fort Worth, Texas), for which he recently led a fund drive that generated $1 million for a new gym. Most recently, he led a drive to create a Pakistan Chair at the University of Texas, raising over half a million dollars. He and his wife, Fran, reside in Colleyville, Texas and have four children and seven grandchildren.
All proceeds from the sale of Grounders go to Big Brothers Big Sisters of America and H.O.P.E. Farm.
Please visit http://www.groundersbook.com
Available in print and as an e-book at online booksellers
Grounders: A Once-in-a-Lifetime Journey of Baseball, History, and Mentoring
ISBN-13: 978-1466357969
$14.95 (paperback)
$6.99 (e-book)