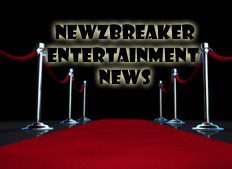 Honor And Loyalty Steal Home In The Segregated South
It takes more than heart to win a championship. It takes teamwork, equipment, and most of all, a great coach. In southern Louisiana in 1957, the best coach Ronnie LeBlanc can find for his struggling American Legion Baseball team is black. Based on a true story, Stealing First (Legacy Publishing) by Drew Golden is a tale of poverty, corruption and bias, and ultimately, a powerful message of honor and camaraderie.
In the steamy heat of a Louisiana summer, the Nina Redbirds challenge Breaux Bridge's Bayou Braves for the regional American Legion Baseball championship. Ronnie LeBlanc, the Redbirds' talented pitcher, believes winning the regional title is his only chance to escape a hard-scrabble life and a dead-end job at the local sugar mill. He dreams of playing major league baseball – a dream that soon turns into fierce ambition and eventually an obsession.
But his dream begins to evaporate with a string of losses and forfeitures, and as a final blow, the Redbirds' coach quits. Only one man is willing to help the struggling team: former Negro League pitcher Scoot Groshon. In the deep south in the 1950s, the color of his skin makes Groshon a potential liability for the team. Baseball was strictly segregated and intolerance was strangling talent across the country.
Things are going so badly for the Redbirds, in fact, that Ronnie LeBlanc begins to suspect outside forces are at work. As he searches for the source of the team's problems he stumbles onto a plot not just to cheat the Redbirds out of the championship, but to actually murder their coach Scoot Groshon and ruin LeBlanc and his family.
The Redbirds break their last bat in the eighth inning of the championship game. In a stunning show of bad sportsmanship, the Bayou Braves refuse to lend the Redbirds a bat to finish play. The Redbirds forfeit the game but in that moment LeBlanc learns that baseball is as much about luck and mettle as it is about talent and that finding honor in the game is a greater achievement than stealing first base.
Stealing First is Drew Golden's first novel; it has been adapted into an award-winning screenplay. The author's articles and short stories have appeared in numerous magazines nationwide. Drew Golden holds a degree in broadcast journalism and teaches writing at the Reuter Center on University of North Carolina's Asheville campus.
For more information, please visit: www.stealingfirst.net
Midwest Book Review: "One race barrier shattered doesn't shatter it for everyone. Stealing First is a novel … following Ronnie LeBlanc, a ball player with a major dream. But the pressures of his small southern town in the late fifties put many obstacles in front of him and challenge him with situations that draw him between his family and love of the game…is a must for historical fiction collections focusing on sports and race."
Excerpts from reviews on Harper Collins' Authonomy.com:
"Stealing First …is another example of truly stellar writing. It takes some skill to apply one's talents *specifically* in such a manner. Admirable work, once again."
"The Dodgers were my growing up team and it was the Dodgers who brought Jackie Robinson into the majors and for that I will love them all the more. This book tackles the aftermath of that event in the Deep South where these changes came hard. It seems to me a brave, honest look at a tough subject at a tough time in our social transition. I would think it's a must-read for anybody who loves baseball and anybody who cares to see the end of intolerance."
"…The style convinces of baseball. And the hint that one of the players is being scouted gives the excitement of the game and rationalizes the work disaster. The accident invalidating the game when they were winning brought out the team personalities. Dialogue and the backdrops to the guys were vivid. I used to watch baseball and felt as if I was back there during this."
"This is as much a fantasy world to me, with strange names and settings as any sci–fi world! You write well and have an easy style which evokes your world in your reader's mind gently but firmly. My knowledge of baseball is increasing all the time!"