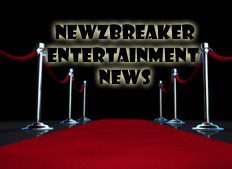 Baggage At A Wedding Doesn't Always Refer To What's In The Suitcases
Perfect for anyone planning a summer wedding, Eat Drink and Be Married (iUniverse) by Rebecca Bloom will resonate with every woman who has ever attended a destination wedding of a friend, only to realize that when best friends come together they bring waaaaay more than ugly bridesmaid dresses in their baggage!
Funny, fast-paced and realistic, Eat, Drink and Be Married puts readers in the middle of college girlfriends who are attending their former roommate's wedding in Lake Tahoe. While these best friends rehash old times, they discover they are each hiding a piece of themselves from one another.
As the flaws in their own relationships surface, it takes a bottle of booze, a mountain of laughs, a bucket of tears, and three days in the company of those who know and love them the most to force each one to step out of their normally-organized lives to come to terms with their past before walking down the aisle. Hilarious, candid and tender, Bloom's rich dialogue grabs the reader's attention from the very first page and holds them to the unforgettable end.
A book that seems destined to become a part of new wedding traditions and memories, Eat, Drink and Be Married should be on hand for anyone planning a wedding. With its diverse, easy-to-relate-to characters, readers will laugh and cry as they are reminded of the innermost workings of their closest relationships – but they will never be bored!
Receiving great reviews on Amazon.com, Eat, Drink and Be Married is an engaging read that shows what happens when women get together with best friends at a destination wedding, yet realistic enough to make readers not a little envious and wishing they were a part of the entertaining world that surrounds Bloom's endearing characters.
Rebecca Bloom is proving herself to be a writer to contend with. Her previous novels, Girl Anatomy and Tangled Up in Daydreams were featured in numerous national and regional publications, including The New York Times, Los Angeles Times, New York Post, In Style and many others, as well as various electronic outlets including EXTRA, Good Day Live and Dallas Morning News.
For more information on this engaging page-turner that every modern woman can enjoy – please visit: www.rebeccabloom.com.
###
TIP SHEET:
Barnes & Noble.com reader review: "A fun read for anyone who has been to a wedding! Rebecca Bloom captures the spirit of a destination wedding in this book. It is full of funny dialog and conversations you have definitely had with your girlfriends. Keeping with her style of writing, Bloom gives readers another romp with a heart."
Please see: http://endlessdaysofbooks.blogspot.com/2012/01/eat-drink-and-be-married-by-rebecca.html and http://la-confidential-magazine.com/channels/home-page/insights/author-rebecca-bloom-on-eat-drink-and-be-married