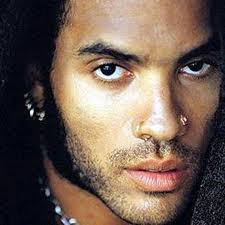 By Danny Allen
Good morning NewzBreaker readers. As I sit here eating my bagel and lox, it's a warm 83 degrees, with many out on the Biscayne Bay riding their jet skis. Last weekend, my wife Bianca and I attended a party at the Colony Hotel on South Beach with one of our closest friends, Lisa, who goes by LT. She was actually the one who invited us and told me in advance that an old acquaintance of mine, Lenny Kravitz would be at the party.
LT come to find out has been friends with Lenny for years. When she told me that, it made me think of the first time I met Lenny. It was 1976, the year of the Bicentennial and The Jeffersons a spin off from All In The Family was a ratings hit. My old buddy who I had done work with for years, Norman Lear developed the show and asked me to come on the set to see the stars in action.
As I sat there in stitches watching the taping of the show, I caught a young 12 year old out of the corner of my eye off camera, playing air guitar and singing in a low voice so he would not disturb the cast shooting. Come to find out, it was Lenny Kravitz who was one of the stars (Roxie Roker's) son. His father was actually an old chum of mine from NYC named Sy Kravitz, who was a TV producer that I did some work with in the late 1960's. As I sat in amazement of what this young man was doing and the intensity he was showing in his delivery of what I recall, a Rolling Stones song called Sympathy For The Devil I had to talk with him. As I walked towards him, he stopped because he thought he was in trouble.
To the contrary, I shook the young man's hand and told what him what he was doing was very impressive. Lenny's face lit up and I recalled him saying, "Thank you for the kind words. I want to be a rock star one day the likes of Jim Morrison and Mick Jagger." For 12, which he told me was his age, I was surprised at his maturity along with his musical talent. As the director yelled, "CUT", Roxie came over to me and gave me a great big hug since it had been a few years since I had seen her. She loved her son Lenny very much and when I told her how amazed I was at his musical talent, Roxie replied, "Moxie Man, one day, he is going to be on a world stage singing his own songs."
I had no doubt that would come to fruition and as we all know, he became a worldwide superstar musician.
Fast Forward to last weekend….. Lisa had her limo driver pick us up for the party at the Colony Hotel and the minute we walked in, she called over for us to meet a man who had his back to Bianca and I. When he turned around, it was none other than, Lenny Kravitz. Lisa made the introductions and at first, Lenny did not recognize me. However, when I told him about our first meeting in 1976, he lit up and said, "Moxie Man, I remember you and the kind words you said to me on the set of The Jeffersons. How do you think I turned out musically?" I replied, "Your mom and dad would be proud as I am of your music career." Lenny was very moved and for the rest of the night, Lisa, Bianca, Lenny and I talked off in a corner.
Sadly, as many of my old friends are, both Roxie and Sy have passed away. RIP old friends, Moxie Man will never forget you….

Loading ...