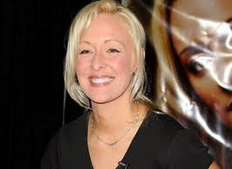 By "Bad" Brad Berkwitt
Popular country music singer Mindy McCready was hiding in the closet with her son when authorities took the 5-year-old boy into custody in Arkansas, officials reported early today.
Authorities found Zander McCready and his mother in a home in Heber Springs, Arkansas, according to David Rahbany, the chief deputy U.S. Marshal in eastern Arkansas.
"The child appeared to be in good condition when we found him … he was in the closet with his mother," Rahbany said. Young Zander had been staying with his McCready's mother who has legal custody.
McCready, has fought a major drug addiction and from reports, has court ordered visitation..