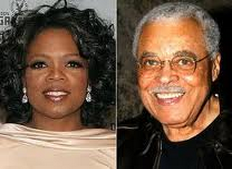 By "Bad" Brad Berkwitt
The Oscar Show has been top story for days since they fired Brett Ratner for a comment about gays that also led Eddie Murphy to drop out of hosting the 2012 Oscars and Billy Crystal stepping in.
However, this past Saturday at its third annual Governors Awards the Academy of Motion Picture Arts and Sciences awarded both Oprah Winfrey and James Earl Jones honorary Oscars.
NewzBreaker congratulates both Winfrey and Jones on their Oscars which are well deserved.