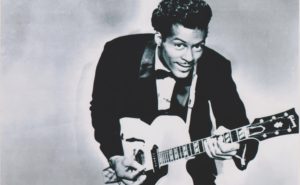 By "Bad" Brad Berkwitt
Chuck Berry, a man refereed to as the "the Father of Rock 'n' Roll," was found dead Saturday at a residence outside St. Louis, police in St. Charles County said.
Berry, was 90 years old at the time of his death. Over the years, he recorded such hits as "Johnny B. Goode" and "Sweet Little Sixteen".