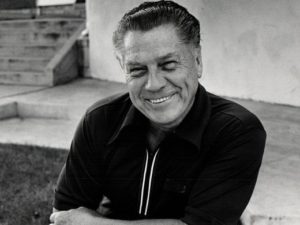 By Larry Henry
By unearthing a new name in the Jimmy Hoffa disappearance, a noted organized crime journalist and author could be one step closer to solving the 42-year mystery over what became of the former labor leader's body.
Knowing for sure what happened to Hoffa's body — whether Hoffa was cremated, as some have suggested, or buried or crushed and turned into a hubcap — also could end any dispute over who murdered the corrupt, longtime Teamsters Union boss.
This month, Dan E. Moldea, author of the authoritative 1978 nonfiction book "The Hoffa Wars," disclosed an intriguing bit of information that a source told him a couple of years ago regarding the Hoffa body.