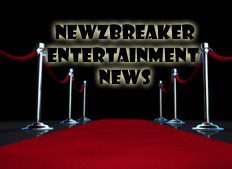 In THE FAMILY I HAD a mother's love and ability to forgive is profoundly tested when her teenage son kills her daughter. It's been ten years since Charity's son, Paris, killed her daughter, Ella, and she is left questioning both his chance at redemption and her ability to forgive. THE FAMILY I HAD peels back the layers to reveal a history previously marked by intra-family violence, illuminating the anatomy of a broken family. Multiple accounts allow for conflicting points of view, leaving the audience questioning where the ultimate truth and accountability lies in this family rocked by tragedy. THE FAMILY I HAD, premieres exclusively on Investigation Discovery (ID) on Thursday, December 21 at 8/7c.
THE FAMILY I HAD is co-directed and produced by Katie Green and Carlye Rubin, who have shared a fascination with family stories and the themes of loss and dysfunction within them, stemming from having each experienced loss at a young age. Centering around the taboo, and largely under covered, issue of violence within a family, this revealing new documentary examines the complicated relationships of a family in mourning. With unprecedented access to the family, THE FAMILY I HAD follows Charity on her journey toward trust with her son and mother, while she tries to redefine her place in the world and rebuild her family. She faces difficult questions as she navigates an uncertain future. Will the fear of losing another child ever go away? Will she ever be able to agree with her mother about Paris' past and what caused him to commit such a horrific act?
"Filmmakers Katie and Carlye have created an emotionally moving, and brutally honest portrait of a real-life single mother whose family has been ripped apart by an unspeakable tragedy," said Henry Schleiff, Group President, Investigation Discovery, Destination American and American Heroes Channel. "THE FAMILY I HAD presents a unique opportunity to consider the complex issues around the loss of a loved one, through this touching story of a family on a path to forgiveness, while desperately seeking a means to move forward."
"Thematically, we're very drawn to stories surrounding loss," said filmmakers Katie Green and Carlye Rubin. "We saw Charity as a mother whose love and ability to forgive was profoundly tested when her son killed her daughter. After losing both of her children, she was left redefining her place in the world, and did so by retracing her family's past. We wanted to put the audience in that uncomfortable place to challenge their preconceived notions of guilt and accountability (in the same way making this film has challenged ours) so viewers come away with a more nuanced understanding of unconditional love and forgiveness."
THE FAMILY I HAD had its world premiere in April at this year's Tribeca Film Festival. It premieres exclusively on ID on Thursday, December 21st from 8pm-10pm ET, and will encore on Saturday, December 23rd from 6am-8am ET, The film will also be available to watch the day after the premiere on InvestigationDiscovery.com or by downloading ID GO's TV Everywhere app on Android and iOS. Before the series premiere, viewers can get a sneak peek of the film in a 6-minute ID GO exclusive preview on Thursday, December 14.
THE FAMILY I HAD is produced for Investigation Discovery by Smoke & Apple Films and is directed by Katie Green and Carlye Rubin. For Smoke & Apple, Carlye Rubin, Katie Green and Tina Grapenthin are producers. Edited by Tina Grapenthin. Anna Godas, Julie Goldman, Christopher Clements, Carolyn Hepburn and Marc Abrams are executive producers. For Investigation Discovery, Liz Massie is executive producer, Sara Kozak is senior vice president of production, Jane Latman is executive vice president of development, Kevin Bennett is general manager, and Henry Schleiff is Group President, Investigation Discovery, American Heroes Channel, and Destination America.