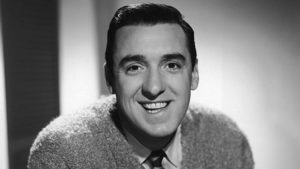 By "Bad" Brad Berkwitt
Beloved funny man Jim Nabors the star who played the clumsy deputy sheriff Gomer Pyle on "The Andy Griffith Show" and eventually starred in his own spinoff, has died at the age of 87. Nabors' husband, Stan Cadwallader, told the Associated Press his longtime partner had died peacefully at home in Hawaii by his side.
"Everybody knows he was a wonderful man. And that's all we can say about him. He's going to be dearly missed," Cadwallader said.
Nabors, a native of Alabama, became an instant success when he joined "The Andy Griffith Show" in the spring of 1963. The character of Gomer Pyle — the unworldly, lovable gas pumper who would exclaim "Gollllll-ly!" — proved so popular that in 1964 CBS starred him in "Gomer Pyle, U.S.M.C."
NewzBreaker extends our condolences to the Nabor's family in their time of grief.
[si-contact-form form='2′]