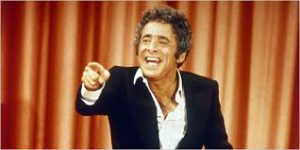 By "Bad" Brad Berkwitt
Chuck Barris, who hosted "The Gong Show" and created "The Dating Game" and "The Newlywed Game," died Tuesday of natural causes in Palisades, N.Y., his publicist confirmed. He was 87.
A few years back his autobiography, "Confessions of a Dangerous Mind," was made into a film directed by George Clooney and starred Sam Rockwell as Barris. In the book (subtitled "An Unauthorized Autobiography"), with claims he worked for the CIA as an assassin during the 1960s and '70s, a claim which the CIA denied. "He also fabricated his life because it might have been the best way of getting at the truth. The truth was that back when he was the Jerry Springer of his day, he couldn't stomach being attacked for doing something he considered harmless," wrote Joel Stein in Time Magazine.
NewzBreaker extends our condolences to the Barris Family in their time of grief.