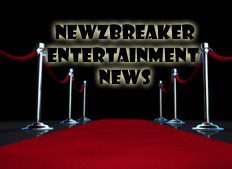 The Cold War – an era when nuclear weapons kept the entire world on edge, as political and military tensions simmered among global super powers. With great change on the horizon, the world watched as Russia, China and the United States flexed their military muscles on the global stage, each one determined to reshape the world in their own image. Premiering Wednesday, October 12 at 10/9c, American Heroes Channel's (AHC) new eight-part series COLD WAR ARMAGEDDON transports viewers back forty years as the horrors of World War II ended, and a new kind of war began. When the push of a single button could trigger mass destruction, COLD WAR ARMAGGEDON examines how the world was changed forever in one of the greatest power struggles in history.
In the premiere episode of COLD WAR ARMAGGEDON titled "Rise of the Superpowers," two superpowers face off, poised for swift and terrible action, threatening to annihilate one another at a moment's notice. It was the start of an all-out arms race, a propaganda battle and at times, a very dangerous game. This is beginning of the Cold War.
Additional episodes of COLD WAR ARMAGGEDON premiering in October include:
Paranoia premieres Wednesday, October 19 at 10/9c
As the propaganda war and the arms race rage on, the 1950's becomes the decade of paranoia. The stalemate between democracy and communism reaches a fever pitch as the word descends further in chaos…closer to the edge of what could mean WWIII.
Revolution premieres Wednesday, October 26 at 10/9c
The bitter rivalry between capitalism and communism causes Russia to seal itself behind the Iron Curtain. As loved ones are separated, Eastern Europeans ban together in a series of revolutions.
COLD WAR ARMAGGEDON is produced by Big Media and KM Plus Media with Martin Kase, Danny Wilk and Jon Loew as executive producers, and Max Serio as producer. For American Heroes Channel, Ron Simon is executive producer, Shane Bowler is producer, Sara Kozak is senior vice president of production, Kevin Bennett is general manager, and Henry Schleiff is Group President of Investigation Discovery, American Heroes Channel, and Destination America.